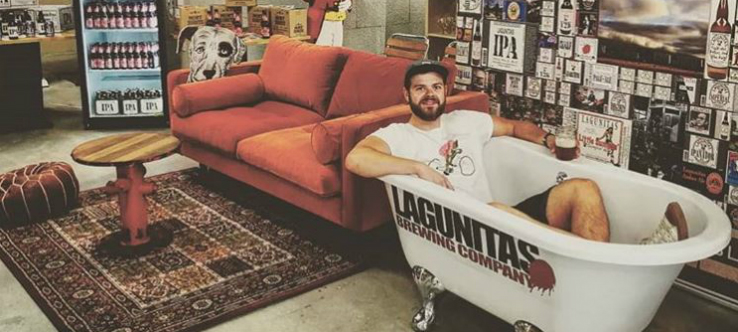 Discover wide selection of craft beers in BeerPort
Choice is going to be tougher this year in our special bar with a variety of local and international draught craft beers.
Beerport will offer both amazing beer experience and valuable information from their beer sails. "Craft beer ambassador" and brewer Luky will tell you all about brewing process, ingredients and places of their origin.
Chill under the tent of Beerport or get some rest on their sofas in a living room. And what can you expect at the tap? Besides their standard offer, Bradáč Rainbow Warrior (lager 12°), Ocean Warrior (IPL) and Swallow no. 1 (IPA), you can try summer special in a style of Session IPA – Bradáč Ice Breaker. If you prefer more international experiences, there is American Lagunitas – legendary IPA directly from sunny California, traditional and unmistakeable Affligem (belgian blond ALE) and cherry delight Mort Subite (fruit lambic). Cheers!