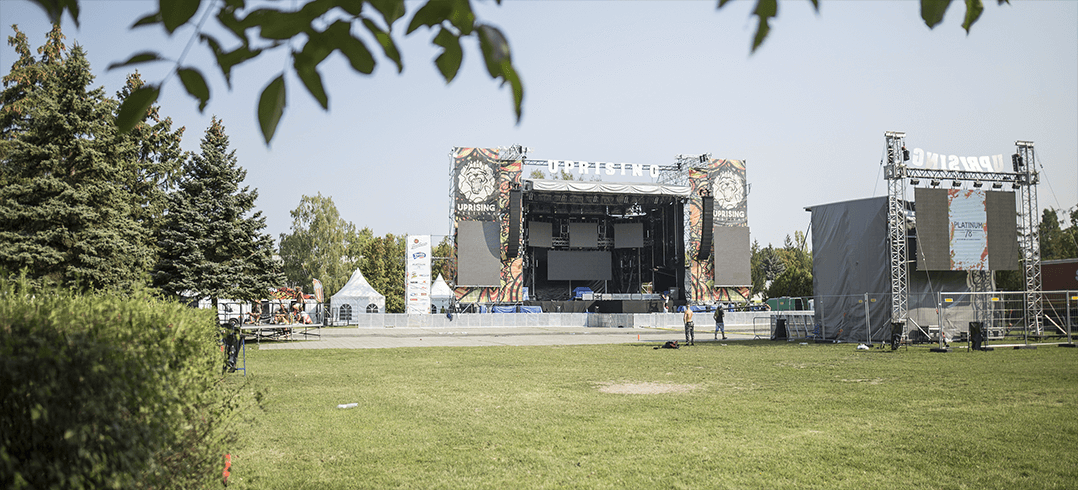 New decade of Uprising begins today
More and more people are running around with wristbands, there are first fighters in Zlaté piesky camping sites and last toitoi or bench is set up. And that's a sign of only one thing – 11th edition of Uprising Festival begins!
Friday, opening day, will offer not only stars like legendary The Skatalites with Derrick Morgan, Lee Scratch Perry & Mad Professor, German reggae superstar Gentleman or Jamaican Romain Virgo. Quality of basses will be tested by hiphop/electronic Onyx & Dope D.O.D. and drumandbass Dub Phizix & Strategy.
Local colors will be represented by Czech rapper Rest and opening show at the Main Stage will belong to Vec & Škrupo in their project with a live band. Fans of electronic club music, mark the shows of FVLCRVM and Yanko Kral in the late night hours.
For those who got moves like Jagger there is big Uprising Dancehall Battle and we start to play interactive Instagram #UprisingGame2018.
3… 2… 1… Welcome!