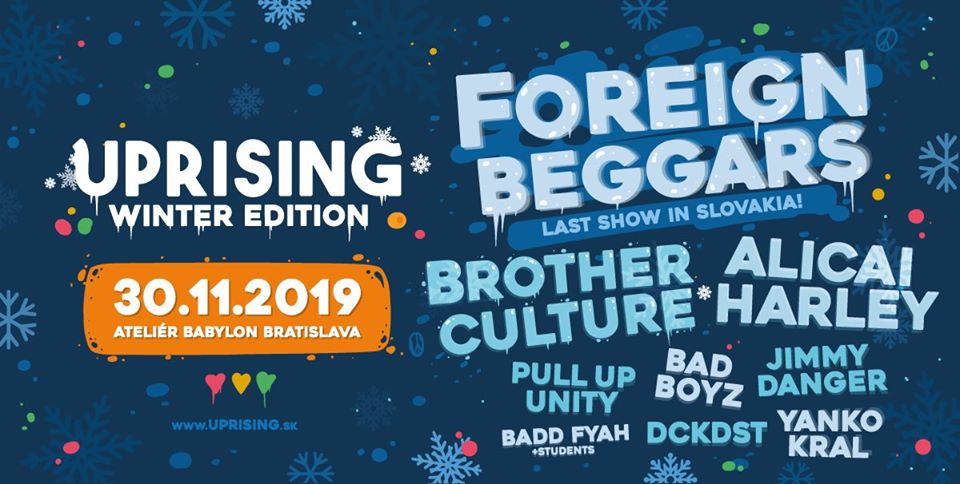 Uprising Winter Edition brings you last Slovak show of Foreign Beggars
Uprising Winter Edition 2019 is bringing legendary British crossover act Foreign Beggars. Multigenre UK hip hop, grime and dubstep heroes are separating after incredible 17 years, releasing their final album and are coming to say thank you and bye to all Slovak fans.
British oldschooler MC Brother Culture will bring reggae and dub and besides him you can look forward to dancehall diva Alicaì Harley supported on stage with Badd Fyah dancers. Local scene will be represented by PULL UP UNITY, Bad Boyz,  Jimmy Danger on set of DJ Yanko Kral and closing bomb set will be served by DCKDST?!
Get your tickets through Ticketportal.