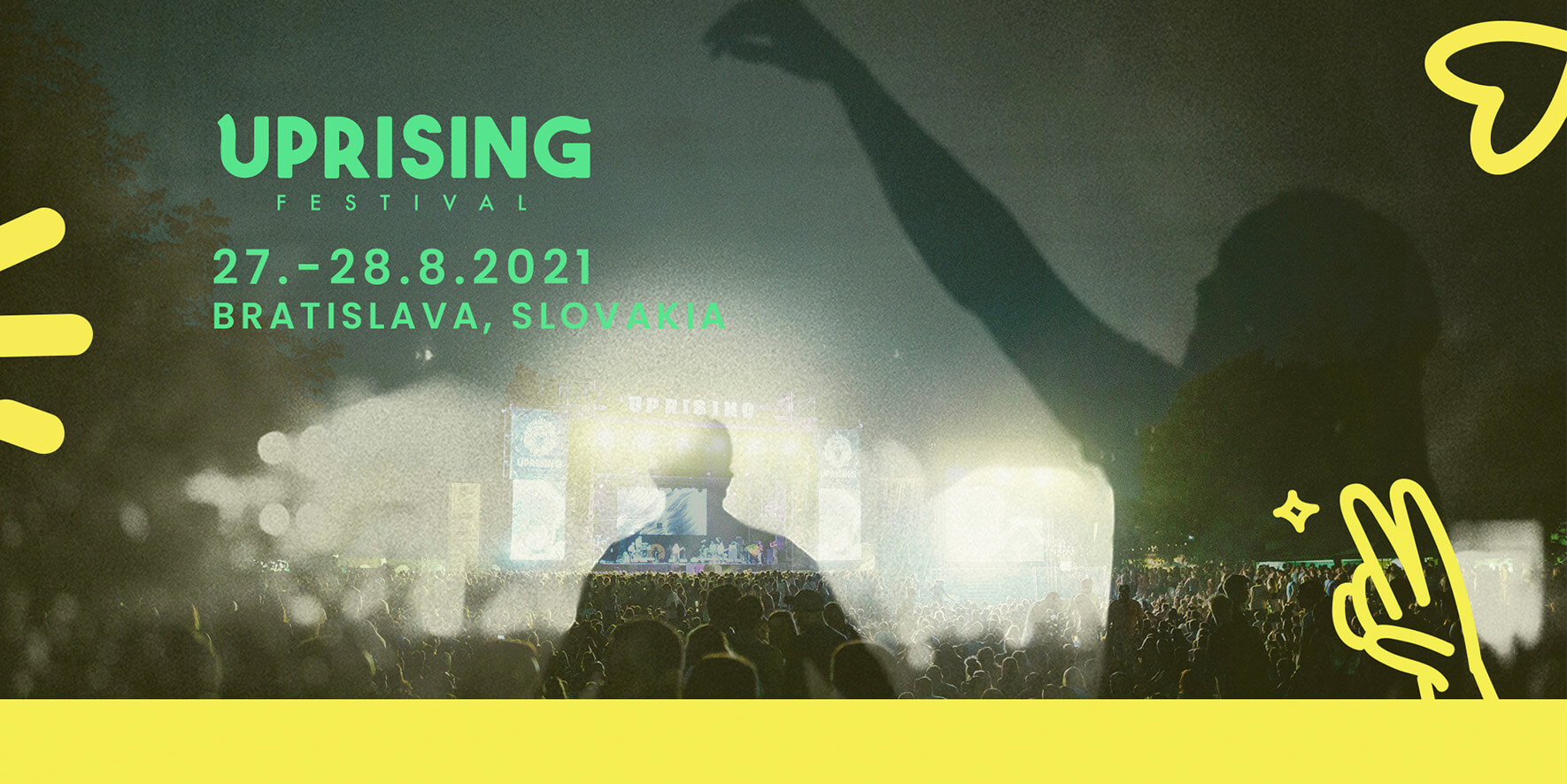 Uprising Festival 2021 Update
Reporting from Uprising headquarters!
As you know, the area of culture has suffered greatly as a result of the pandemic and is facing huge lost and problems. Time is uncertain and has never been harder for us. However, we are not giving up, we try to work even in these conditions and we remain motivated. You, our dearest friends contact us with questions about 2021, about the tickets, about line-up etc. We do not ignore your questions, they are very important to us and we do everything we can to provide you with all the information and answers to your questions as soon as possible and as detailed as possible.
However, the measures and restrictions are constantly changing and it is also very difficult for us to find our way around them, so we remain a safe festival for everyone . We didn't want to make hasty decisions, so we had to wait a while to better estimate the next direction.
Let's start with the good news. The end of the summer at Zlaté piesky will once again belong to the Uprising Festival.
The current regulations allow the events to have up to 1,000 visitors outdoors. The pandemic situation in Slovakia is improving every day and we believe that our country will follow the surrounding states and this number will gradually increase.
At the moment, unfortunately, we can only count on this number. The booked program that we originally wanted to bring was built for 15,000+ visitors. Restricting attendance affects the festival's budget the most. The most important question stands… How to bring you a quality program that you are used to and at the same time be able to tighten it financially.
We communicate with foreign performers regularly. They are all very understanding, as we are on the same ship together and we have found ourselves, not through our fault, in the same situation. More than ever, we need to help each other. The logistics of performing artists outside Europe are the most demanding, as anti-pandemic measures are still in place and many have already canceled their European tour. We will have to move these performers to the year 2022. However, we managed to keep at least part of the main program, which we are very happy about. You will find out more about this soon, but we can already say that there is something to look forward to. We will keep you informed about the program and other general information.
We want to pay enough attention to each topic. We are really doing everything in our power to bring you the festival, despite the limited capacity and possible measures related to the pandemic, and to experience another great year of the Uprising festival at the end of August. To keep the Uprising festival alive so that we can continue to celebrate culture and music together, as we do every summer.
You can actually help us. It really is not possible without you and therefore we would like to sincerely THANK each and every one of you who will keep tickets from 2020 until the next year 2022, which must already be in full parade.
Once again, THANK YOU for your trust and support.
ONE LOVE