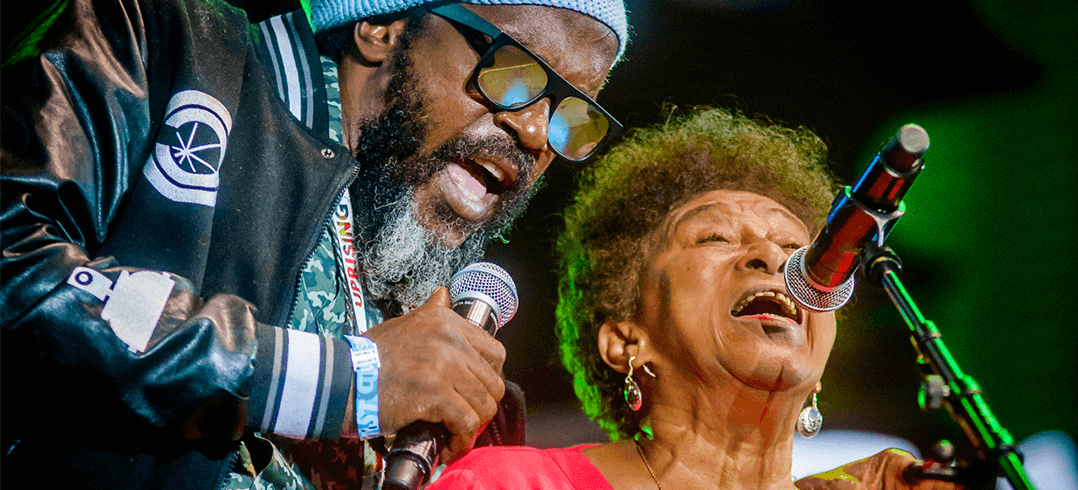 VIDEO: The Skatalites ft. Doreen Shaffer & Derrick Morgan LIVE
Sú koncerty, na ktoré jednoducho nezabudnete. Jedným z nich je aj tohtoročné spoločné vystúpenie ska legiend na Uprisingu.
Na hlavnej scéne sa stretli The Skatalites, Doreen Shaffer a Derrick Morgan a my sme radi, že vám môžeme tento zážitok priniesť hocikedy opäť vďaka záznamu ich koncertu.
Ak nás na YouTube ešte neodoberáte, napravte to, nech vám ďalšie podobné chuťovky už neutečú. Z minulosti tam nájdete aj záznam The Wailers, Nattali Rize či Nneka.